---
Born out of two decades worth of mindfulness classes, therapy sessions, coaching sessions, and retreats offered around the world, author Megan Bayles Bartley pours all her best techniques into these practical exercises that make sense and are easy to use.
Creating win-win scenarios, Bartley encourages readers to connect with themselves and see what is best for them at this time. A truly empowering book, Bartley reassures readers they always have a choice in each new moment, and they can always change their minds.
---
November 2022: TheMidlife.com Contribution
Five-Minute Workplace Meditations
---
June 2022: SheKnows.com Contribution
How to Navigate the Loneliness of Motherhood
---
March 2019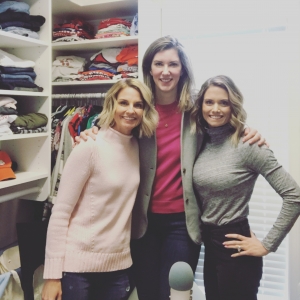 ***Correction: Megan has been practicing therapy for 17 years, however, has been a fully licensed marriage and family therapist for 11 years.
---
August 2018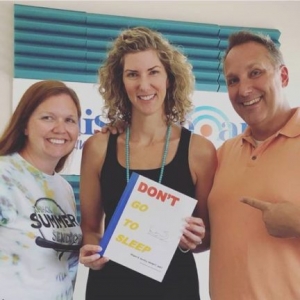 ---

Is bedtime a struggle at your house? Does your child fight going to sleep? Have you tried multiple methods for good sleep hygiene and nothing seems to work? If you answered yes to any of these questions, then this is the book for you!
Author, therapist, and mother, Megan B. Bartley, struggled at bedtime with her daughter for years. She tried multiple techniques and therapies over the years to help her daughter relax and fall asleep easily and quickly. Finally, she developed and practiced a guided meditation with her daughter at bedtime with great success. Her 4-year-old daughter liked it so much she began requesting it at bedtime. Megan wrote down her guided meditation and the result is this book.
This light and playful book combines multiple therapeutic and healing techniques to help kids let go of fears and worries that clog their minds at bedtime. It also shifts the energy spent worrying or being afraid. This energy is moved into the body so it can be observed and invited to relax and let go. This book is written in a way to be beneficial for both the child and the parent. Children tune in to their parent's emotions. If mom and dad are stressed or tense at bedtime, their children are likely to be stressed and tense too. This book naturally encourages parents to relax as they are reading the book with the thought that the child will follow their lead.
Former Major League Baseball pitcher, Erik Schullstrom, illustrated the book.
---

Megan Bayles Bartley, a top-rated Louisville marriage and family counselor, is participating in the 1619 Flux: Art + Activism art show this weekend. Two of Megan's paintings were selected to be featured in the show titled: "It's Your World: Art About The Future Of Community." 
This family-friendly exhibition, which takes place from 5 to 8 p.m. on Saturday, March 24, 2018, at 1619 W Main Street in Louisville, KY 40203, is part of a wider effort to support a thriving, diverse and supportive community in West Louisville. Along with eclectic art and interesting conversation, the event also includes drinks and appetizers, with wine provided by Old 502 Winery.
---

"With Megan, you feel like an equal, like you're in a partnership working together toward the same goal. She's not one of those therapists that pretend to know all the answers and have no problems in her life. On the contrary, it's clear that she understands strife and has done her own personal work."
---

"Everyone gets angry sometimes, but if you find that anger and frustration are having a negative effect on your personal relationships, Megan Bartley can help. As a licensed marriage and family therapist, Megan brings a tremendous set of skills to her clients, teaching people how to improve relationships, increase happiness, and find freedom from negative emotions.
With over 10 years of experience as a licensed marriage and family therapist, Megan enjoys cultivating a strong connection to her clients. This allows her to help people address emotional frustration, anger issues and resistance to change. "
---

"Dealing with life at 40ish always presents challenges that people at other ages just don't face. Yes, we're wise, but we surely don't know it all! That's when somebody like Megan Bayles Bartley, Licensed Marriage and Family Therapist comes in handy. Stephanie and Dan bring her in and give her the third degree on some relationship stuff, anger management stuff, and touch on the very hot topic of mindfulness. Then in an odd twist of the universe, Stephanie and Dan have complementary Words Of Wisdom without even planning it! Nice!"
---

"Good friendships are often a lifeline through a bad day. Our friends are who we vent to, laugh with, and celebrate with. These bonds are vital to living a healthy life, but not every friendship flourishes. Take the quiz and find out if your friendship is building you up or bringing you down."
Are you ready to shift your perspective and mindset? I'd love to share with you my publication, "Five Ways To See Mindfulness Differently."